এই প্রোডাক্ট কিনতে Buy Now বাটনে ক্লিক করুন!
কিভাবে অর্ডার করবেন , বুঝতেছেন না? ভিডিও দেখুন ...
Free Fire UID Top Up Bangladesh
Free Fire Diamond aids the user in getting weapons, wild pets, weapons skins, and items available in Store. Moreover, you also get a chance to participate in Luck Royale and Diamond Spin. These deals help you obtain various distinctive character skins as well as weapon skins. You can also get weapon upgrades and even cosmetics with these Top-Ups. These Diamonds also enable the user to get a membership.
You can use it by simply redeeming your code. Enjoy all the characters, weapons, and skins with just one click and make your gaming experience top-notch.
How to top-up Free Fire Diamond?
Select the Diamond denomination.
Select quantity and click buy now
Enter name, Email, Phone number, Enter your Free Fire Player ID (Make sure you add right Player ID).
Check out and select your payment method.
Once payment is made, the Free Fire Diamond you purchased will be credited to your Free Fire Account shortly.
Free Fire Diamonds Buying Steps:
Only Player ID  is needed for Garena Free Fire Diamonds top-up.
You may stay logged in throughout the transaction, once the top-up is completed, you will receive the Diamonds in your Garena Free Fire account.
Please enter your Player ID correctly to avoid delay on Diamonds top-up.
How to find Free Fire Player ID?
Use your account to login the game.
Click on your avatar in the top-left corner.
Your Free Fire Player ID will be displayed.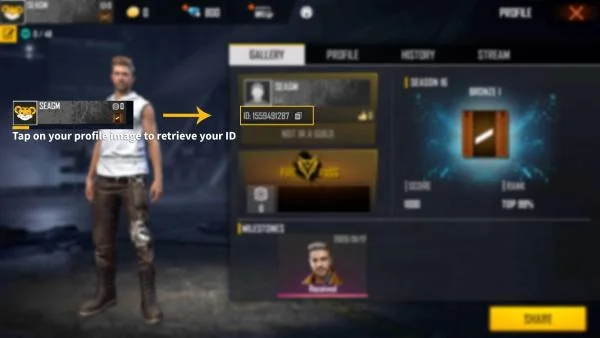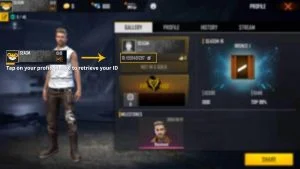 Bdgamesbazar.com prepaid card also available lowest price
#free_fire_top_up_bangladesh
#Free_Fire_Diamond_top_up_bd_bkash
#Uid_top_up_bkash
#Garena_টপ_আপ
#Garena_top_up_center_bd_bkash
#বিকাশ_থেকে_ডায়মন্ড_টপ_আপ
#codashop_free_fire_diamond_top_up
#Free_fire_promo_offer_bangladesh
Pi Gaming Shop  is The Most Popular Digital Platform in Bangladesh (Since 2019)
Pi Gaming Shop  Provide's Game TopUp & Digital Gift Cards – Google Play Gift Card | PUBG Mobile UC | Free Fire Diamond | PUBG Mobile Lite BC | Call Of Duty Mobile CP | Razer Gold Pin | Discord Nitro | Riot Access Code | iTunes Gift Card | Amazon Gift Card | Steam Wallet Code | Netflix Gift Card | Card Aeria Games Points | Apple Music Membership | Blizzard Gift Card | CBS All Access Gift Card | Crunchyroll Gift Card | Deezer Gift Card | Classic EA Game Card | EA Play EA Play Pro | eBay Gift Card | G2A Gift Card | GameStop Gift Card | Garena Shells Hotstar | Annual Pack | Hulu Gift Card | Kinguin Gift Card | Mastercard Gift Card | Microsoft Gift Card | Nintendo eShop Card | Nintendo Individual Membership Card | PlayStation Network Card | PlayStation Plus Card | PlayStation Now Membership | Roblox Game Card | RuneScape Prepaid Card | Showtime Gift Card | Skype Credits Card | Spotify Gift Card | Twitch Gift Card | VISA Gift Card | Xbox Live Gold Codes | Xbox Live Gift Card | Xbox Game Pass & Many More.